Back up cPanel to the cloud with ANY hosting provider
Backing up your website is very important. This gives you piece of mind, knowing you can restore back to a previous point in time if anything might happen. Backing up your cPanel website with Tornado Backup is simple, and you can even set it to continue automatically, making sure you're always protected.
Tornado Backup makes a backup of your whole account; including emails, files, databases and configuration.
First, set up a Tornado Backup account if you haven't already. You can do that here.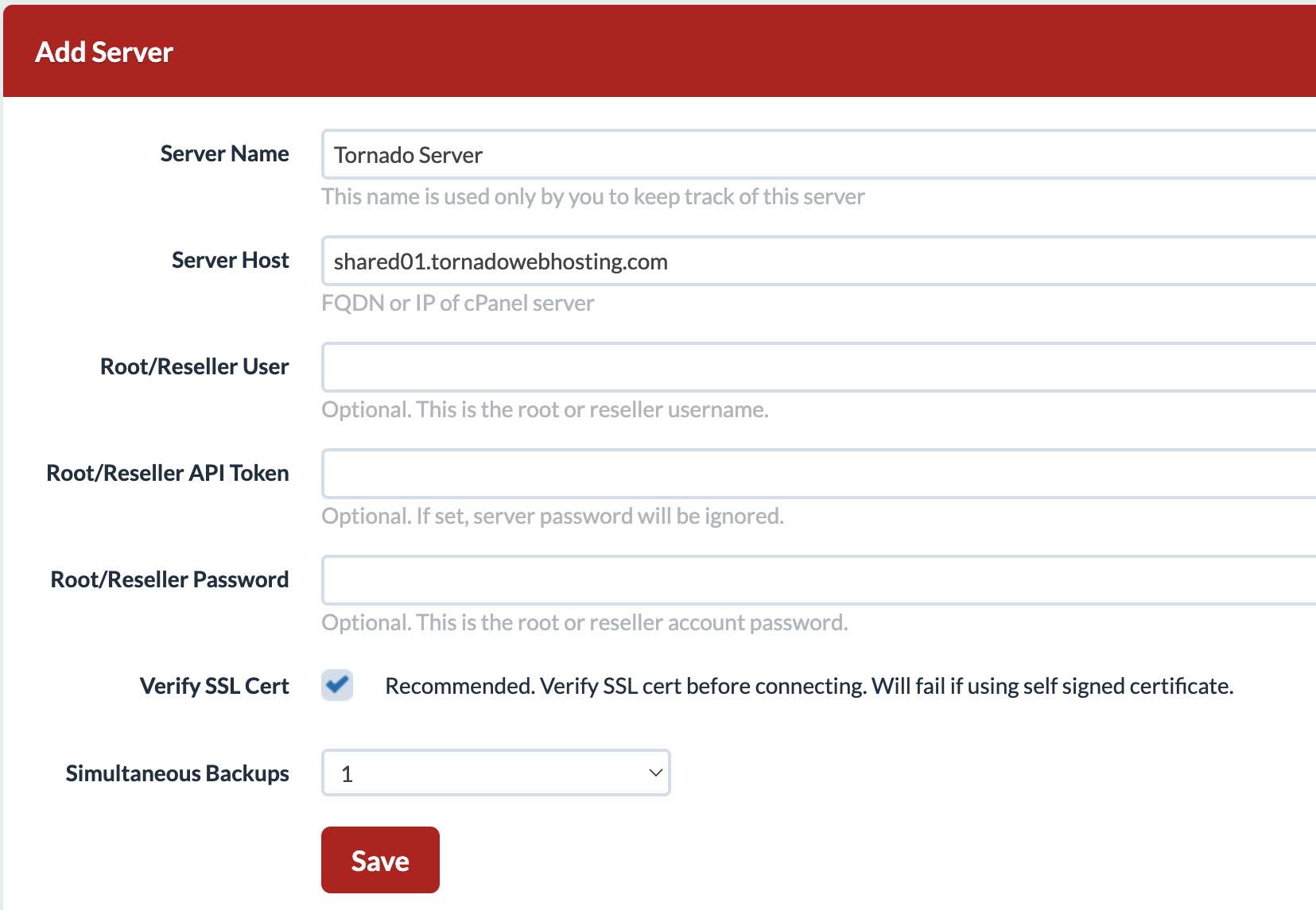 Then log in to Tornado Backup and create a new Server.
Set the server name and host.
If you are backing up a site on a shared server, you can leave the user, API token and password fields blank. These fields are used for reseller, vps and dedicated servers.
Next, head over to your cPanel account and generate an API Token for your site.
Navigate to Mange API Tokens, under the Security section of cPanel.
Create a new API Token, setting a name and specifying that the token should not expire.
Copy the new token to your clipboard.
Back in Tornado Backup, navigate to Sites.
Set the domain for your site.
Select the server you created before from the dropdown.
Set your cPanel username and API token.
Set your site to auto-backup every day, week, every other week or month.
To control storage usage, you can set a retention policy. This will auto-delete backups after so many days or when a specified number of new backups are created.
You're all set! Your website will start backing up to the cloud, available for you to download and restore at anytime!